The treatment of upper facial rhytides, including forehead, lateral canthus,
and glabellar lines. Rhytides are undesirable wrinkles in the
skin including wrinkles in the forehead, corner and in-between the eyes.
Performed over 70,000 skin care treatments
Real noticeable results
Convenient downtown location
Considering BOTOX COSMETIC®?
Join the millions of others who have talked with a doctor about BOTOX COSMETIC®, and find out if it is right for you. Even though Botox Treatments in Ottawa made its debut in the medical field in 1987, it was not until 2002 that it was approved for cosmetic purposes.
In this time, Dermis Advanced Skin Care has remained at the cutting edge of this technology and it is our ambition to bring the best botox care in Ottawa to you.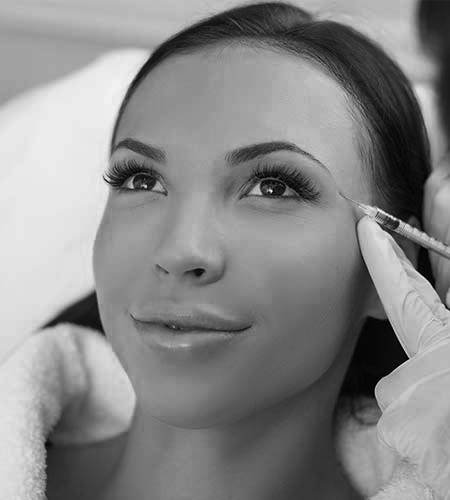 BOTOX® COSMETIC
Botox is a protein, created from the clostridium botulinum bacteria In the use of Botox Cosmetic, skincare experts are referring to the purified version of the protein
JUVEDERM
The Juvederm facial filler is the number one doctor recommended facial filling product in Canada. And not just Canada, but Juvederm is number one worldwide as well.
YOUR SATISFACTION IS OUR MISSION
Botox Treatments in Ottawa
Don't take your skin for granted!
Our medical skincare experts at Dermis Advanced Skin Care are Ottawa's leading experts in providing a wide array of services that will help you to rejuvenate your skin, recapture your youthful appearance and have you feeling more confident than ever as you put your best face forward into the world. We offer the latest in modern Botox Cosmetic and JUVEDERM injections. With Dermis Advanced Skin Care, you can rest assured that you are in the hands of only the most qualified and knowledgeable of experts in this field of skincare. We are here to help you make the most educated and reasonable choice for your unique needs, and our passionate staff will gladly answer any of the questions that you have as you consider one of our many Ottawa Botox treatments for your skin. Contact us for the best botox in Ottawa.
The five most common reasons why people seek out these Ottawa botox treatments from Dermis Advanced Skin Care are:
Creams aren't as effective as they used to be.
Our treatments are quick, and save you time.
Treatments are more affordable than ever.
Improving your looks, in the way you want, helps to inspire confidence in your personal and professional life.
They're clinically proven to work.
Not only do we want to help you look and feel your best, but at Dermis Advanced Skin Care we put your safety above all other priorities. You can rest easy knowing that only the most knowledgeable experts are going to be working with you to achieve the results of your dreams with Botox Treatments in Ottawa.
WHAT OUR CLIENTS HAVE TO SAY
Yohanna Berg
The Dermis location on Albert street is very convienient and the staff is knowledgeable, professional and welcoming. I have had a very positive experience every time I have visited them and their monthly promotions also make aging gracefully possible on a budget. I always look forward to getting my treatments done.
Nina D.
I have been going to the downtown location for a couple of years now, always a great experience. The ladies are very knowledgeable and friendly. You can always count on them to make you feel special.
Jay Kay
I had a wonderful experience at the downtown location! Staff were extremely informative and professional. Would highly recommend to friends and family ????